About the Author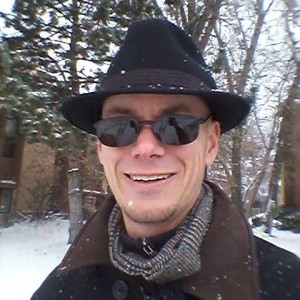 It's pronounced 'Mah-Klayn'.  That's not the way all McLeans pronounce it, but it's the way my family pronounces our name.
You know that stereotype of the Irish Catholic family with half a dozen kids? Yeah, that's my family. I'm the last of six children that somehow made it to adulthood. You know that part of the stereotype where the Dad is an abusive alcoholic and Mom is a horrible, guilt slinging shrew? Not at all. Dad was a hard working man who managed to provide for all of us (including university educations).  Mom was a loving woman who managed somehow to be a strong disciplinarian while being indulgent.
Growing up I, alternately, had wanted to be a priest, lawyer, and astronaut. However, I tried to major in computer sciences (an epic fail on my part due to an inability to grasp coding as a language) and then moved to a journalism major, mostly due to romantic notions I had about the profession. After having those notions abused for three years, I could see the dawning of the new age of yellow journalism and decided my self-worth and my soul couldn't withstand being in a business that favored getting the sensationalized story first rather than getting it right. However, I was also sick of academia, so I finished out my degree so I could escape with a diploma.
I've had a rather eclectic career since then probably best described as entrepreneurial.  I've helped start and run businesses,  the first of which took me from Tennessee to Colorado, a place I've come to love and stay in to this day.  While solving problems others can't or won't solve is very gratifying, I found that this didn't completely satisfy a creative need that persisted despite my best attempts to kill it.  Additionally, a personal situation left me housebound for a time.  I could go into it, but it's depressing as all get out.  It was a dark period in my life, but during it I became acquainted with Mr. Johnny Cash, so that balances things out.
The combination of these things put me back into writing.  Which is why (I'm guessing) that you're here.  So please, look around and enjoy yourself.  If you'd like to share some thoughts on the work or if there's something that you'd see or see more of, drop me a line.